Expressionism
Expressionism refers to art in which the image of reality is distorted in order to make it expressive of the artist's inner feelings or ideas
In expressionist art, colour in particular can be highly intense and non-naturalistic, brushwork is typically free and paint application tends to be generous and highly textured. Expressionist art tends to be emotional and sometimes mystical. It can be seen as an extension of Romanticism.
Van Gogh
His canvases with densely laden, visible brushstrokes rendered in a bright, opulent palette emphasise Van Gogh's personal expression brought to life in paint. Each painting provides a direct sense of how the artist viewed each scene, interpreted through his eyes, mind, and heart. This radically idiosyncratic, emotionally evocative style has continued to affect artists and movements throughout the twentieth century and up to the present day, guaranteeing Van Gogh's importance far into the future.
Van Gogh's dedication to articulating the inner spirituality of man and nature led to a fusion of style and content that resulted in dramatic, imaginative, rhythmic, and emotional canvases that convey far more than the mere appearance of the subject.
Although the source of much upset during his life, Van Gogh's mental instability provided the frenzied source for the emotional renderings of his surroundings and imbued each image with a deeper psychological reflection and resonance.
Van Gogh's unstable personal temperament became synonymous with the romantic image of the tortured artist. His self-destructive talent was echoed in the lives of many artists in the twentieth century.
Van Gogh used an impulsive, gestural application of paint and symbolic colours to express subjective emotions. These methods and practice came to define many subsequent modern movements from Fauvism to Abstract Expressionism.
Surrealism
A twentieth-century literary, philosophical and artistic movement that explored the workings of the mind, championing the irrational, the poetic and the revolutionary.
Surrealism aimed to revolutionise human experience, rejecting a rational vision of life in favour of one that asserted the value of the unconscious and dreams. The movement's poets and artists found magic and strange beauty in the unexpected and the uncanny, the disregarded and the unconventional.
Salvador Dali
Dalí was renowned for his flamboyant personality and role of mischievous provocateur as much as for his undeniable technical virtuosity. In his early use of organic morphology, his work bears the stamp of fellow Spaniards Pablo Picasso and Joan Miró. His paintings also evince a fascination for Classical and Renaissance art, clearly visible through his hyper-realistic style and religious symbolism of his later work.
Freudian theory underpins Dalí's attempts at forging a visual language capable of rendering his dreams and hallucinations. These account for some of the iconic and now ubiquitous images through which Dalí achieved tremendous fame during his lifetime and beyond.
Obsessive themes of eroticism, death, and decay permeate Dalí's work, reflecting his familiarity with and synthesis of the psychoanalytical theories of his time. Drawing on blatantly autobiographical material and childhood memories, Dalí's work is rife with often ready-interpreted symbolism, ranging from fetishes and animal imagery to religious symbols.
Dalí subscribed to Surrealist André Breton's theory of automatism, but ultimately opted for his own self-created system of tapping the unconscious termed "paranoiac critical", a state in which one could simulate delusion while maintaining one's sanity. Paradoxically defined by Dalí himself as a form of "irrational knowledge," this method was applied by his contemporaries, mostly Surrealists, to varied media, ranging from cinema to poetry to fashion.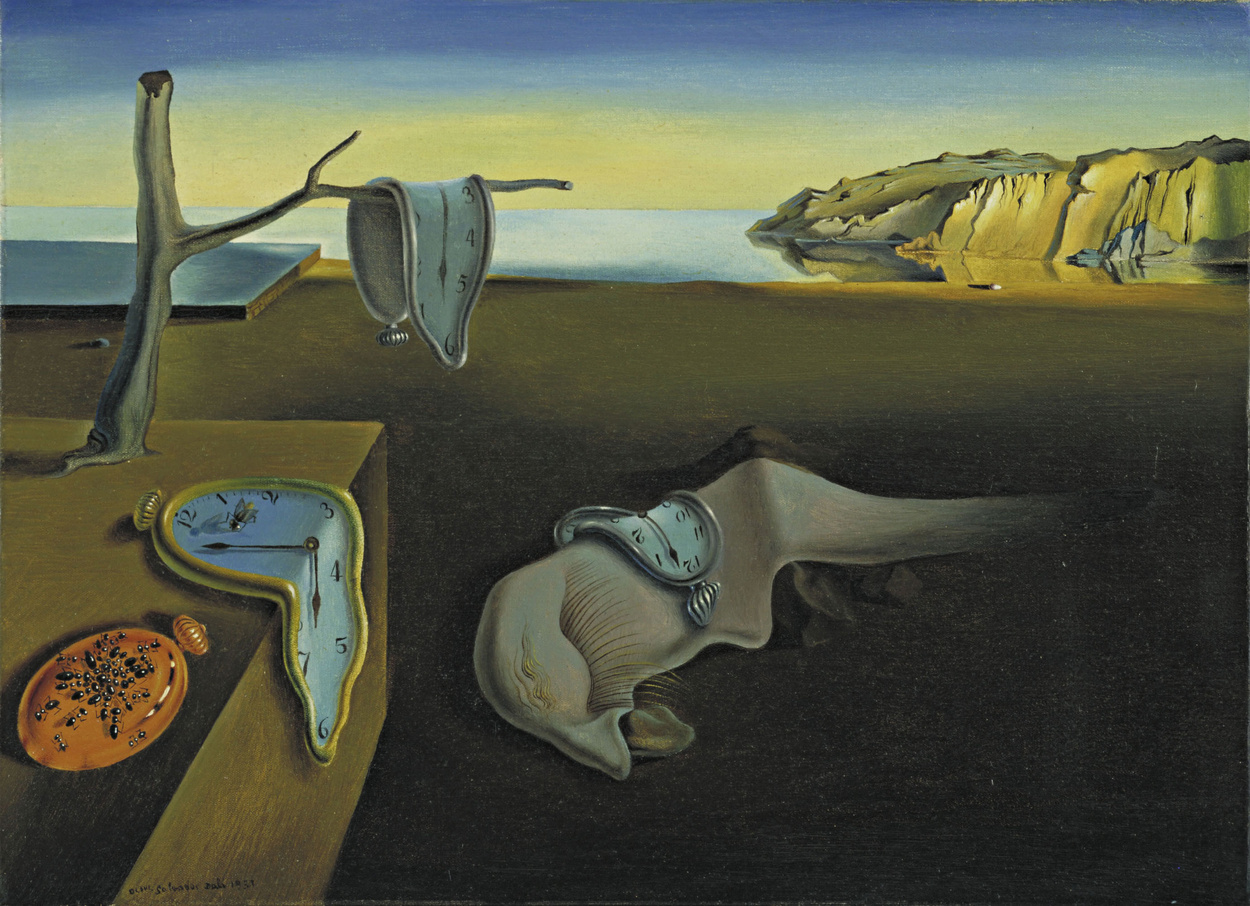 Art Deco
Art deco is a design style from the 1920s and 1930s in furniture, decorative arts and architecture characterised by its geometric character
Art deco was highly varied in its influences, taking inspiration from ancient Egyptian art, Aztec and other ancient Central American art, as well as from the design of modern ships, trains and motor cars. It also drew on the modern architecture and design of the Bauhaus, and of architects such as Le Corbusier and Mies van de Rohe.
Erté
Bridging the divide between the uniqueness of Art Nouveau pieces and the Art Deco impulse to incorporate unusual materials, his pieces demonstrates a blending of Art Deco and the more lavish and ornamental Art Nouveau style that preceded it.
This cabinet, which diverges from Art Nouveau in its symmetry and limited palette resulting from the use of the wood contrasting with the ivory, still features a somewhat elaborate floral design that borrows from Art Nouveau. It is less a departure from the older style than an updating and simplification of it.
Minimalism
Minimalism is an extreme form of abstract art developed in the USA in the 1960s and typified by artworks composed of simple geometric shapes based on the square and the rectangle
A lot of minimalist art plays with repetition and symmetry and employs arrangements of pre-manufactured elements.
Minimalism or minimalist art can be seen as extending the abstract idea that art should have its own reality and not be an imitation of some other thing. We usually think of art as representing an aspect of the real world (a landscape, a person, or even a tin of soup!); or reflecting an experience such as an emotion or feeling. With minimalism, no attempt is made to represent an outside reality, the artist wants the viewer to respond only to what is in front of them. The medium, (or material) from which it is made, and the form of the work is the reality.
Frank Steller
1959 Frank Steller started focusing on the formal elements of art-making, Stella went on to create increasingly complicated work that seemed to follow a natural progression of dynamism, tactility, and scale: first, by expanding his initial monochrome palette to bright Colors, and, later, moving painting into the third dimension through the incorporation of other, non-painterly elements onto the canvas. He ultimately went on to create large-scale freestanding sculptures, architectural structures, and the most complex work ever realised in the medium of printmaking. Stella's virtually relentless experimentation has made him a key figure in American modernism, helping give rise to such developments as Minimalism, Post-Painterly Abstraction, and Color Field painting.
Created according to a predetermined, circumscribed system imposed by the artist, the Black Paintings served as an important catalyst for Minimalist art of the 1960s. Similar to Stella's parallel stripes and smooth handling of paint, Minimalist artists created abstract works characterised by the use of repeated geometric, industrial-appearing shapes stripped of all thematic or emotional content.